Today's Kindle deals include just a single, solitary book. It's a good one, at least.
Westminster Books is offering a discount on a great book: James Buchanan's Justification. They've also got several other titles on justification discounted.
Everyone is writing about America today. I appreciate Amy's thoughts on why she's especially thankful to be American.
There's a new Bible translation in town, and, based on a brief look, I quite like it. Here's a short introduction.
"One of the perennial problems of the fallen human condition is that men and women love to serve when there is respect, reputation and remuneration involved, and not serve when it involves what they perceive to be a menial task done out of the sight of the prying and praising eyes of others. This is no less true of members and leaders in the church as it is among the people of the world."
It's amazing how the media is portraying actions they perceive as anti-gay. Denny Burk shows how the headlines don't nearly tell the truth.
Here's the story behind the world's least-loved font.
This Day in 1569. 448 years ago today translator Miles Cloverdale, who produced the first complete printed English bible, died in London. *
Remember that from today until January 23, all of Logos' Mobile Ed courses are free!
"Where most people see Tyrannosaurus or Hadrosaurus, I tend to see the product of millions of hours of dedication." This video shows how those dinosaur bones are prepared.
Here's D.A. Carson tracing the theme of God's kingdom through the Bible.
It has been a year since I made the leap. I haven't looked back.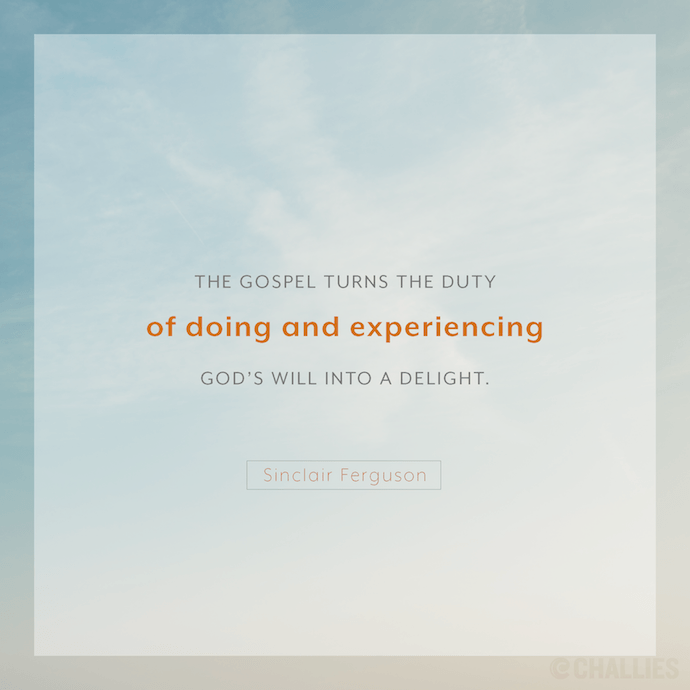 The gospel turns the duty of doing and experiencing God's will into a delight. —Sinclair Ferguson