Today's Kindle deals include just a couple of interesting titles: The Printer and the Preacher by Randy Peterson, and Everyday Church by Tim Chester & Steve Timmis.
"We fell in love with these children; I cried over these children. My heart breaks for these children. I have secret wishes for these children. Wishes I know I can't change for them, but I begin to wonder if I can change it for others."
This is so important! "Through the Thessalonians, the transforming gospel message of faith in Christ had greatly spread. And this came about through their daily work. The Thessalonian believers didn't become a monastic community, nor did they pull up stakes and head out en masse as overseas missionaries. These first-century believers saw their gospel stewardship through the lens of their vocations and stations in life."
I wrote a short, simple review of the new ESV Reader's Bible. Now J. Mark Bertrand has a much more thorough one. "This is a beautiful concept executed beautifully. It's one of the best editions I have ever covered at Bible Design Blog."
It's encouraging to see the occasional flash of common sense. This week, University of Toronto psychology professor Jordan Peterson released a video online criticizing political correctness on campus. He also said he doesn't recognize a person's right to be addressed using genderless pronouns like "they" instead of "he" or "she." If I was a betting man, I'd bet he won't be a professor there for long.
This Day in 1669. 347 years ago today Dutch painter Rembrandt Harmensz van Rijn, known as the 'painter of the soul' for his Christian art (including The Return of the Prodigal Son), died. *
Even apart from recent trinitarian controversies, there's a sound call here to engage in discussion in a civil manner—with convictional kindness. "Where are the Gentlemen Theologians who will lead us with care, civility, and kindness amid the chaos?"
Jamie Brown is writing a couple of articles on that area of regular critique in evangelicalism: Repetition within worship. (I always want to ask those people about Psalm 136!)
Sam Storms talks about tithing and whether or not Christians are obligated to give their 10%.
As we commit to the disciplines of the Christian life, our first commitment is to pursue a life that is pleasing to God, which is to say, a life of obedience.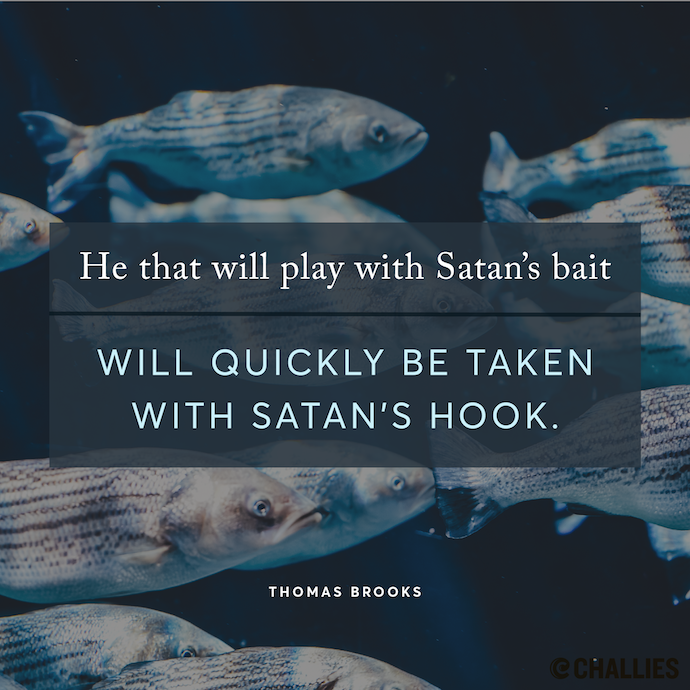 He that will play with Satan's bait will quickly be taken with Satan's hook. —Thomas Brooks