Comment count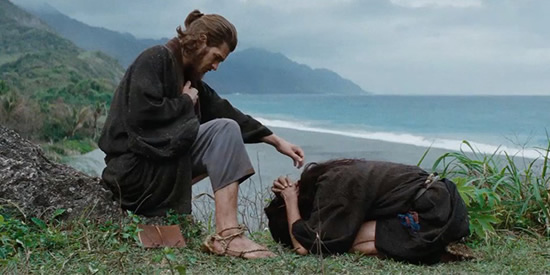 When Academy Award nominees earlier this week, plenty of Oscar's snubs made headlines. No Amy Adams? No Sully? Where's Hugh Grant?
But the Academy reserved its biggest oversight for one of Hollywood's most acclaimed directors: Martin Scorsese.
Silence, the film that Scorsese spent 26 years planning and making, earned just a single nomination—for Rodrigo Prieto's gorgeous cinematography. Nothing for Andrew Garfield (though he did earn a Best Actor nom for Hacksaw Ridge); nothing for Adam Driver or Issei Ogata, nothing for Scorsese himself. And that's a shame.
Admittedly, Silence is a tough sell. It doesn't have the crowd-pleasing aplomb of La La Land or the up-to-the-minute cultural relevance of Moonlight. At nearly three hours long and predicated on the inner workings of faith and doubt, the film demands attention and engagement.
But with all due respect to Oscar's worthy Best Picture contenders, Silence deserved to join them. This quiet, brutal, utterly spellbinding movie may not entertain like a La La Land or inspire like a Lion. But it has the power to challenge and even change you.
Silence haunts me. It has ever since I saw it nearly a month ago.
Pages: 1 2 3 4 « The Story of God: Is There Anybody Out There?Original Article