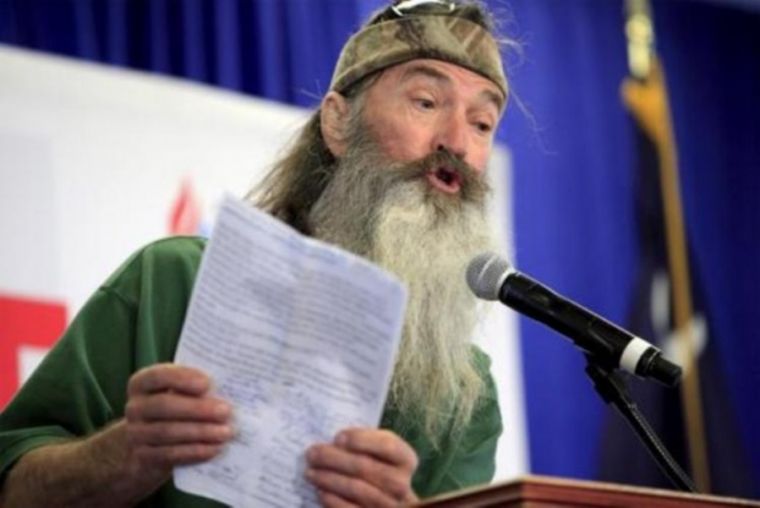 Reuters – Phil Robertson of the reality show 'Duck Dynasty' stumps for Ted Cruz in Myrtle Beach, South Carolina, on March 11, 2016.
"Duck Dynasty" star Phil Robertson, who used to back former Republican presidential candidate Ted Cruz for the White House, made an appeal to his former candidate by asking him to forgive his opponent Donald Trump and endorse his presidency.
During Cruz's speech in Cleveland on Thursday, he said he would not support the business magnate because he's not "in the habit" of backing politicians who make personal attacks on his family.
"This isn't a social club—it's not simply. [President] Reagan gave a powerful speech 40 years ago where he said the Republican Party is not a fraternal order. It's not just my club; we either stand for shared principles or we are not worth anything," Cruz said, drawing boos from the audience.
Even though Robertson understands Cruz's concerns, the reality star tells Stuart Varney of FOX Business Network that Cruz made a mistake and he believes the politician should reconsider.
"Trump beat him fair and square and all the rest of them too," he says. "All the rest of the candidates that Trump beat – including Ted – what they need to do is, they need to forgive Mr. Trump" for any unkind words he might have said during the start of the campaign period.
"I know the heat of the campaign and politics; we all need to understand something. We look at our culture. For us to remain civil, we must all stop sinning and begin to forgive and learn how to love each other. That's my message, that's my story and I'm sticking to it," he says.
Personally, Robertson says he is now fully supporting Trump because "that's the hand that's been dealt by the Republican electorate."