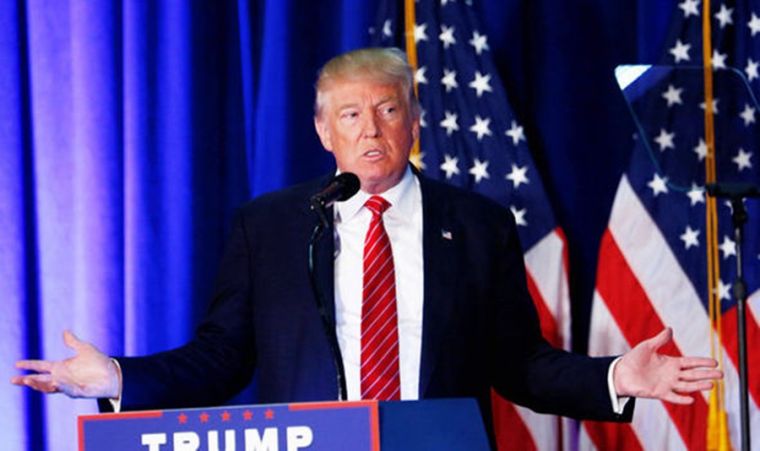 Reuters – A campaign office for Donald Trump has opened in a West Bank settlement.
Israeli supporters of US Republican presidential nominee Donald Trump have opened a campaign office in the occupied West Bank, saying they hope to get as many American expatriates as possible to cast an absentee ballot for their candidate.
There are about 300,000 US citizens in Israel, according to the non-profit group Republican Overseas Israel, which opened the office in the Jewish settlement Karnei Shomron on Monday. It estimates as many as 80,000 of them live in the West Bank, though it is not clear how many are eligible voters.
A poll of Jewish Israelis conducted in May found 40 per cent of respondents backed Democratic nominee Hillary Clinton and 31 per cent supported Trump.
However, Republicans are traditionally seen as more reliable supporters of Israel than Democrats, and right-wing Jewish settlers in Palestinian territory are likely to prefer a Republican in the White House.
The initiative has no official ties to the Trump campaign or the Republican National Committee (RNC), and the Israeli group opened the West Bank office, and a handful of others throughout Israel, with its own funds, said co-chairman Marc Zell.
"We are however in close coordination with the Trump campaign and RNC to the extent that it's feasible," said Zell.
Trump has made improved relations between the US and Israel – increasingly strained under the presidency of Barack Obama, who has made no secret of his frustration with Israel's Prime Minister Benjamin Netanyahu – one of his key policies. He has rejected last year's nuclear deal with Iran, which saw Netanyahu controversially use an address to the US Congress to warn against it, and called for a ban on Muslims entering the US.
Israel captured the West Bank, land where Palestinians hope to establish an independent state, in the 1967 Middle East war.
Most countries view Israeli settlements built there as illegal and an obstacle for peace.
Additional reporting by Reuters.