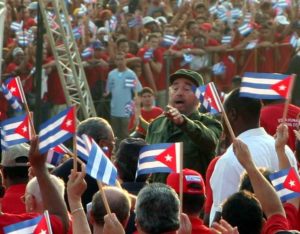 (Evangelical Focus) — Cuban revolutionary leader Fidel Castro has died at age 90. Fidel Castro was the last survivor of the Cold War, and probably one of the most important political personalities of the 20th century.
He started his political career on January 1, 1959 after overthrowing the Batista regime. His influence on the Caribbean island never disappeared, not even when a disease removed him from the government in 2006.
With the title "The night I taught the Apocalypse to Fidel Castro," evangelical theologian Juan Stam recounts an unusual encounter that happened in 2002 in Cuba between a group of Protestant pastors and Fidel Castro.
Continue reading this story >>
A special message from the publisher…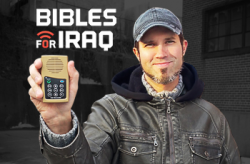 Dear Reader, our hearts are deeply grieved by the ongoing devastation in Iraq, and through this we have been compelled to take a stand at the gates of hell against the enemy who came to kill and destroy. Bibles for Iraq is a project to put Arabic and Kurdish audio Bibles into the hands of Iraqi and Syrian refugees—many of whom are illiterate and who have never heard the gospel.Will you stand with us and make a donation today to this important effort? Please click here to send a Bible to a refugee >>