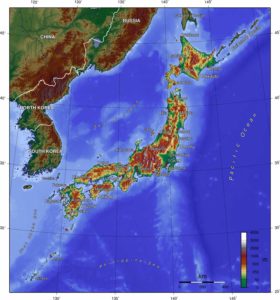 TOKYO (USA Today) — An apparently disturbed man arrested in a stabbing rampage at a care facility for mentally disabled people near Tokyo on Tuesday had earlier warned authorities that he might carry out the attack, according to police and local news media.
At least 19 are dead and 26 injured after the man, a former employee, allegedly broke into the facility early Tuesday and went room to room stabbing patients with a knife. He was arrested without incident after he turned himself in at a police station nearby, according to Kyodo News Service.
It is one of the worst mass killings in Japan in modern times.
Kyodo News Service said police arrested a 26-year-old man who turned himself in at a nearby police station at about 3 a.m. Tuesday, local time.
Continue reading this story >>
A special message from the publisher…
Dear Reader, our hearts are deeply grieved by the ongoing devastation in Iraq, and through this we have been compelled to take a stand at the gates of hell against the enemy who came to kill and destroy. Bibles for Iraq is a project to put Arabic and Kurdish audio Bibles into the hands of Iraqi and Syrian refugees—many of whom are illiterate and who have never heard the gospel.Will you stand with us and make a donation today to this important effort? Please click here to send a Bible to a refugee >>