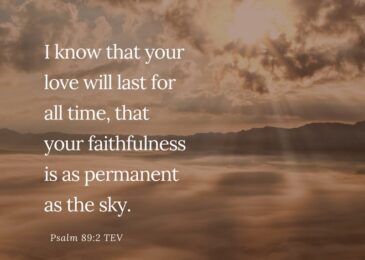 The Length of God's Love
By Rick Warren
— March 18, 2017
"I know that your love will last for all time, that your faithfulness is as permanent as the sky" (Psalm 89:2 TEV).
There's a limit to human love. It wears out. It dries up.
That's why you have to have God's love in all your relationships if they are going to last. God's love never wears out. God's love is patient, persistent, and persevering.
Isn't it good news to know that God never gives up on you? No matter what you do, his ..