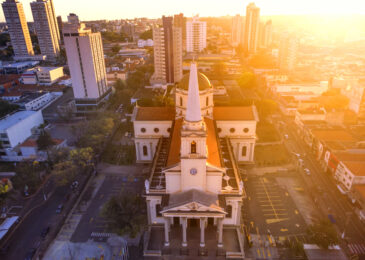 Article January 31, 2017
Preaching as a Means of Survival
Preaching, doctrinally robust and exegetically rich preaching, is the only mechanism for the church's survival in a secular age.
↓
Tweet this Article
This post is the last of three in a series on Preaching in a Secular Age.
With our cultural analysis behind us, I would like to consider the role of preaching in a secular age, particularly preaching as a survival strategy for the church. Many today are reconsidering the role and ..
Follow @BrandonSmith85
If you spend any time talking to me about the Trinity, you'll know that I'm quick to recommend Matthew Bates's book, The Birth of the Trinity. This book received wide acclaim from various tribes, and it's on many people's lists of go-to works on the Trinity and the early church. His new book, however, is getting a little more heat. I was provided a review copy of the book, and it's certainly worth dealing with—whether one ends up agreeing with Bates's proposal or not.
In S..
Many Evangelicals voted for Trump for the Supreme Court, so let's stop painting them with every other brush
Today, President Trump nominated a new Supreme Court Justice. Neil Gorsuch is, as the President promised, in the mold of Antonin Scalia.
That's what many Evangelicals were hoping—and why many voted the way they did.
During the announcement, President Trump indicated that he knew this was the most important issue for many people, and he's right—it certainly was for Evangelicals. (Ch..
"What sermon had the most impact on your life?"
That question was asked by my friend Jeff Purswell at a recent dinner with some friends. We all paused and began to recount our histories of hearing sermons. We all reflected upon the difference the preaching of God's word has made in our lives. This question provoked a wonderful review of each man's experience of grace through preaching.
Something happens in the preaching of God's word that doesn't happen in our private devotions or small groups..
It has been too long since I've shared a selection of letters to the editor. Here, then, are a few that have come my way in recent weeks.
Letters on Do Children Have a Financial Obligation Toward Their Parents?
I appreciated your article and feel convicted, as I have in-laws that were frugal, and had the foresight to prepare for their retirement, while my parents were not. I have had conversations with them to consider their future more seriously, only to face argument and hurt feelings. I woul..
Your weekly installment of what we've been reading (and watching) around the web.
Articles of the Week
Caring for Refugees, J.D. Greear. Over the past week, the news has been dominated by the question of how our country—and the church—should best care for refugees. Pastor J.D.'s response points to several other useful resources, and shows what we, at the Summit, are doing to minister to refugees.
Don't Be a Gullible Skeptic, Trevin Wax. Too many people in our current society are what Trevin c..
Disappointment is unavoidable.
Every one of us will miss out on a promotion, go through heartbreak, lose what we wanted most, or come to a detour in life. Disappointment, however, should never stop you from moving forward. The only time disappointment foreshadows the end of the road is when you let it.
Handling disappointment well is not easy because our emotions will urge us to wallow in despair and complain about why life isn't fair, but you can tr..
Editors' note: Last month a unanimous jury sentenced Dylann Roof to death for killing nine black churchgoers as they attended Bible study in a Charleston, South Carolina church. The reaction to Roof's sentencing has rekindled discussions—even among victims' families—about whether Christians should support capital punishment. To consider both side of the debate, TGC is presenting personal essays on the death penalty by Matthew Arbo, assistant professor of biblical and theological studies at Oklah..
A guest post from John Mark Reynolds, President of The Saint Constantine School and editor of The Great Books Reader.
Langston Hughes (1902-1967) is the greatest American literary talent: poet, essayist, short-story author, and novelist.
Joseph Smith sells more books, but lacks his artistry.
Mark Twain is more frequently read, but he was no poet.
James Fennimore Cooper is one long series of adjectives.
Moby Dick is a great book, but Melville is not as consistently readable as Hughes.
A col..
The early weeks of the Trump presidency have been dominated by discussions of the ethics and propriety of his immigration policies. But Americans in the late nineteenth and early twentieth centuries faced a flood of immigration that makes today's issues look modest in comparison. Between 1877 and 1890 alone, a total of 6.3 million new arrivals entered the United States. Even more would arrive before the coming of World War I. The total American population in 1900 was just over 72 million, so the..
January 22, 2017
The fear of the Lord is the beginning of wisdom, and knowledge of the Holy One is understanding. Proverbs 9:10
My oldest granddaughter, Ruth Bell, just turned fifteen. She is spectacularly beautiful, with a sweet, strong spirit. One of the birthday traditions in our family is that each of us gives the one who is being celebrated a Bible verse. The verse can be one of blessing, challenge, instruction, promise, or exhortation. My selection of the verse I felt led to choose for B..